Automatic Weight Loss
Senior Health, Wellness, Lose Unwanted Fat and Inches
What are the 3 CRITICAL components necessary to assure QUALITY Health & Wellness for Seniors?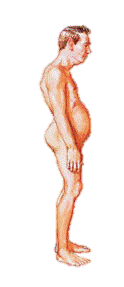 How can anyone over 50, truly benefit from these 3 simple Lifestyle traits?
If you research the website of most every FDA approved prescription medication; you will find in the fine print, this standard caveat:
"To get the most benefit from this prescribed medication; its use should be accompanied by":
A healthy diet
Weight Loss (if needed)
An active exercise regimen
Let's analyze the first two topics:
A HEALTHY DIET:
How many really know what a healthy diet is? Since I'm only concentrating the older generation (those over 50), we know that there are myriads of opinions on this subject.
How many times have the "so called" experts in the nutrition industry assured us that they knew "without a shadow of doubt" the very best food program for us to maintain our Health & Wellness, especially for Seniors and Baby boomers?
Just when we try to adapt and become comfortable in their suggested routine; they throw us a curve and recant their touted menu and tell us everything has changed and suggest a complete new and improved bill-of-fare. For example, in my lifetime, eggs has been on and off the list several times, in fact, if I'm not mistaken it's now OK to eat'em.
Let's progress to the next category:
WEIGHT LOSS:
Here again, the same "so called" experts have run amok. There are thousands of weight loss Professionals with thousands of different but, BETTER systems and methods to lose unwanted fat and inches. What is the best method?
WHO THE HELL KNOWS!
When we were younger we could try them all. If they didn't work we could just scrape it and try another. As we grow older, that scheme becomes less practical.
We are running out of time.
We can't afford any more "do-overs."
Why do we have to do all the investigation into the viability search of the best system? It would seem the Pharmaceutical Companies would come up with the most effective program so their products would be the most beneficial to their customers.
WHY DON'T THEY?
Could it be they are more interested in treating a problem than preventing it in the first place?
WHY DO WE GAIN THE UNWANTED POUNDS AND INCHES?
Some say it's because our metabolism changes after we hit 50.
What is Metabolism? – What does it do? – How can I control it?
Some say we need to take dietary supplements so we get the necessary Protein, fat and carbohydrates.
What Are Dietary Supplements?
Can Dietary Supplements Help Older Consumers? But do you really need any of them? Do they really work, and if so, which ones are best?
These were my burning questions when I first started my quest 2 years ago.
Click Below, and find out all the above answers and MUCH MORE . . . You will be AMAZED
YOU OWE IT TO YOURSELF
IF WE ALL WORK TOGETHER . . . WE ALL WIN!