Fitness/Wellness Program Video Journey
RETIRED . . . or just tired?
Are You Overwhelmed?
Is Your Strength and Perseverance Waning?
Is Each New Day, The Same as The Last One?
Do You Feel Like The World is Passing You By?
IT DOESN'T HAVE TO BE THAT WAY . . . "YOU HAVE CHOICES"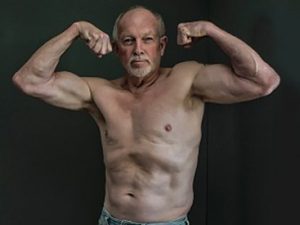 Don Thomsen – Age 81
 "I opted for a complete LIFESTYLE change. I did it by devoting a few minutes a day (not hours); 6 days a week; for 12 weeks. It was the easiest, most rewarding thing I have accomplished in recent memory. My life-changing quest was so successful and worthwhile that I decided to share my experience with everyone over the age of 50."
MY PERSONAL VIDEO JOURNEY
MY TRANSFORMATION
Attitude Phase Video
Wellness Phase Video
Fitness Phase Video
Have these Videos peaked your curiosity?
The basic secret to living a healthy, more fit Lifestyle when you are over 50 is: "Everything in moderation." That is the beauty of participating in my 3 Step Fitness/Wellness "90 day" Program. It's easy, simple, and rewarding.
In 90 days you will develop a modest daily routine that will sustain you for the balance of your life. By investing just a few minutes a day (not hours) you will sustain a vibrant lifestyle that will afford you the luxury to achieve your hopes and dreams for the future.
FIND OUT IF MY 90 DAY PROGRAM WILL BENEFIT YOU!
TAKE THESE 2 QUICK QUIZZES AND SEE YOUR RESULTS IMMEDIATELY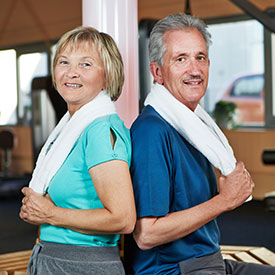 Answering these unobtrusive questions will accomplish 2 things:
Your truthful responses will afford me an enlightened synopsis of your personal health and fitness condition
Your answers will give me the necessary tools to adapt my 90 day program to fit your situation so you can reap the best, long lasting benefits you can enjoy for the balance of your lifetime.  
"You have my solemn promise, that I will never share your personal information with anyone against your wishes." 
Taking the Quizzes does not obligate you to purchase anything so, you have nothing to lose but you may learn some important truths about yourself. 
  You have nothing to lose

(except maybe some unwanted pounds and inches)
But everything to gain.