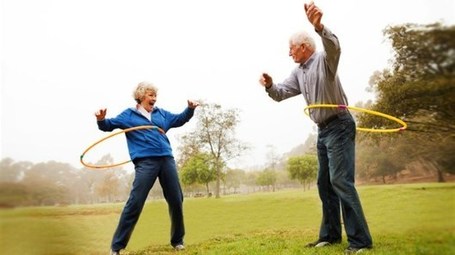 There are a lot of fun ways to stay active that don't require a gym.
"Older adults who exercise are more likely to maintain their motor skills over time."
Over 60? Time to Move It or Lose It
DON'T FALL INTO THIS FATAL TRAP
USE IT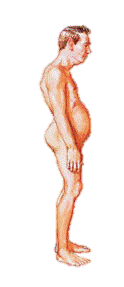 or LOSE IT
. . . .As we age, if we don't continually use our God-given and acquired talents, abilities, and social skills; If we don't consistently maintain our physical strength, stamina and agility . . . "
WE WILL LOSE THOSE VALUABLE ASSETS,
" at an alarming rate.
I'm going to prove to you, by investing 30 – 45 minutes a day, 6 days a week, for 12 weeks you can drastically change your lifestyle, that will miraculously benefit you, for the rest of your life.
DON'T LET THESE 3 SITUATIONS ROB YOU OF YOUR HAPPINESS DURING RETIREMENT
Retiree's notions run the full gambit, but usually reside in one of three categories':
"Finally I'm able to quit work and now I can just relax for a really long time.
"Finally I'm able to quit work and I now have time to pursue the things I've always wanted to do. . . I hope I can get it all in; WITH WHAT LITTLE TIME I HAVE LEFT"
"Finally I'm able to quit work . . . now what the hell am I going to do? "
Having lived in a beautiful 55 and over community in San Diego, CA for over ten years, I have observed so many folks entering Retirement, this final stage of their lives. They bring with them, a mixed bag of preconceptions.
The ideal situation is to have a reasonable mix between these three categories. Over concentration of any of these categories can be a detriment to your retirement happiness: "let me explain,"
Let's take Category number one, man wasn't put on this earth to do nothing. Doing nothing is an easy rut to get into but much harder to get out of. Inactivity is probably the most evil destroyer of the aging population; it takes everything away from you i.e. your ambition, creativity, health and lastly your reason for existing.
Category number two: is much preferred over number one, but taken to extremes can be almost as damning. Trying to cram everything into a time frame dictated by your perception of the duration of your quality time allotted you on this earth, before you go into diapers. This overzealous approach to retirement can quickly become exhausting and likened to a job, similar to the kind you worked all your life trying to get away from.
Believe it or not Category number three is by far the most prolific. In my opinion, most folks haven't put a lot of thought into retirement. Most of their efforts were concentrated on accumulating various degrees of wealth so they would have the options to be able to do whatever they chose to.
All of our productive lives we have been encouraged to plan your work and work your plan. Why would all of a sudden, would you discard this wise adage, just because you decide to retire?
AS A BONUS, HAVE FUN DOING IT
If I have stimulated your adventurous curiosity, CLICK HERE and take look at my completely unique concept